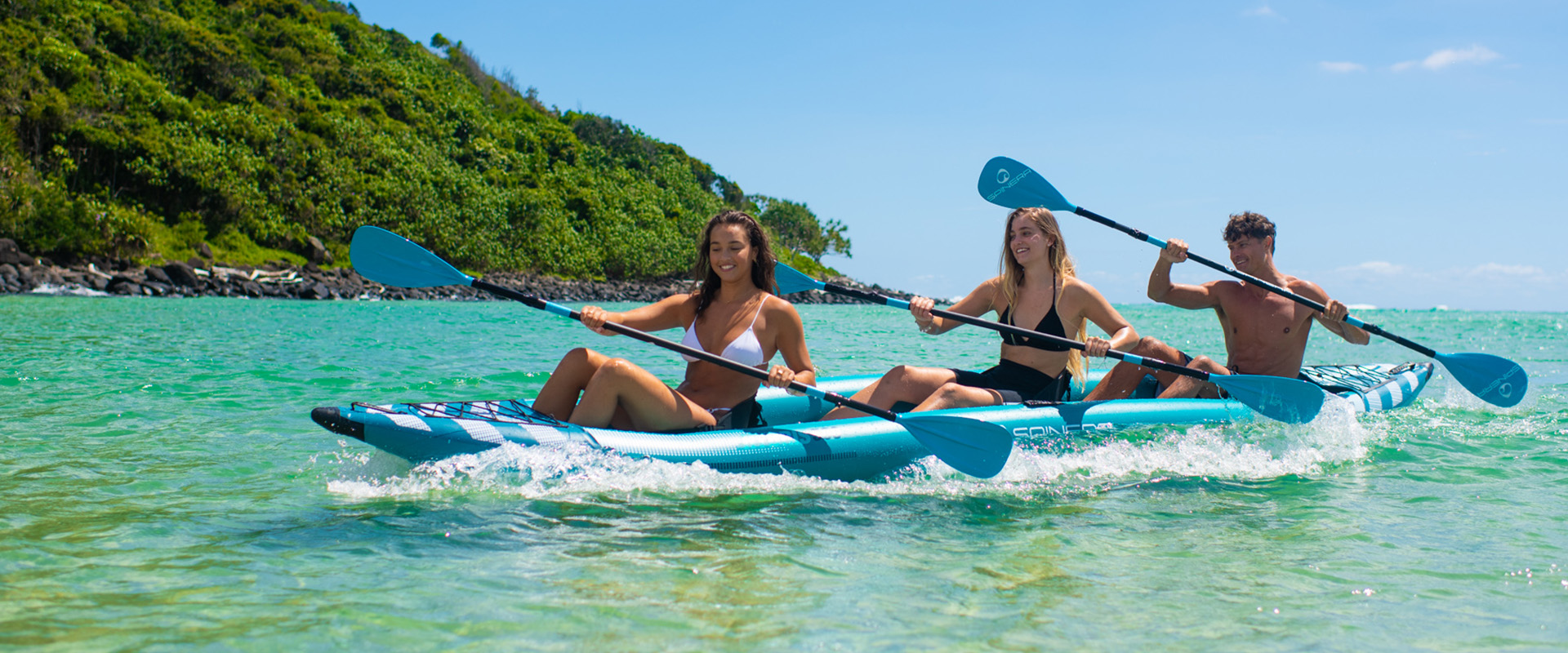 KAYAK – Enjoy your paddle adventure
Our kayaks are lightweight, extremely robust as well as portable. These features make them ideal for recreational paddling, touring or longer adventure trips. But with such a wide range of kayaks, the right choice should be carefully considered, and after all, the kayak should also fit your lifestyle.
1 person kayak: capacity for 1 person. Best suited for recreational paddling with little equipment.
2 person kayak: Capacity for 1-2 persons. Well suited for longer distances, 2 recreational paddlers or for 1 paddler with more equipment.
3 person kayak: Capacity for 1-3 persons. Well suited for longer distances for up to 3 paddlers, or 2 paddlers who have enough space for equipment.
Very easy to transport compared to fixed hull kayaks, space-saving to store and easy and comfortable to inflate are only a few advantages of our products!
---
MOLVENO
THE STREAMLINED
The streamlined kayak MOLVENO is a revolutionary inflatable kayak with Drop Stitch Technology and best tracking. The reinforced HDDS fabric on the bottom and sidewalls provides incredible stiffness and durability. Plenty of storage space front and back. Our kayak model Molveno is available in 2 different sizes.
VIEW IN SHOP
Spinera Molveno HDDS 1 Person 390, 386 x 70 cm

---

---
ADRIATIC
THE STABLE
The Adriatic model consists of a dropstitch construction with 2 chambers. The Adriatic is wider and more compact. This makes it more stable and tilt resistant. Also suitable for families with children or dogs. The load capacity is slightly higher, so if you bring heavy luggage, this kayak is certainly the most suitable.
VIEW IN SHOP
Spinera Kayak Adriatic 430 Light - 426x92x20 cm

---